Announcing Freshdesk & Gorgias integration
Connect any form with Freshdesk or Gorgias with our new Plugins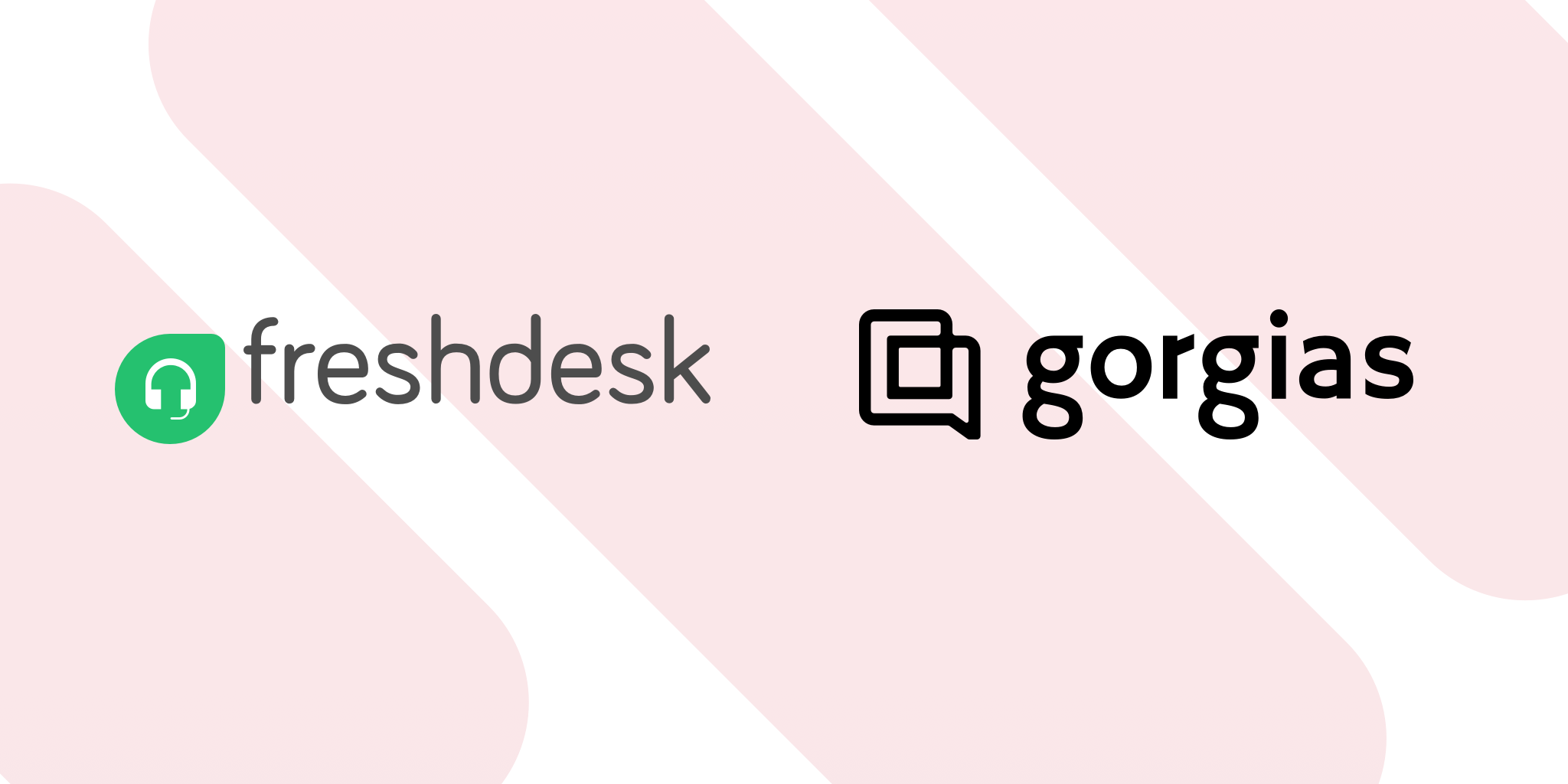 We've expanded our choice of integrations with the new Freshdesk and Gorgias plugins, as well as added more features to our HubSpot and Mailchimp plugins 🔌
Creating a coherent and seamless experience can be a real tipping point for developing customer loyalty. If your customer service experience requires some extra hoops to jump through it could affect people's perception of your product or store. This is exactly why we've been working on two new plugins which will make Formspree forms work seamlessly with customer service tools Freshdesk and Gorgias.
In addition to these new plugins we've been working on our HubSpot and Mailchimp plugins to provide even deeper integration with your Formspree forms.
Using the Freshdesk Plugin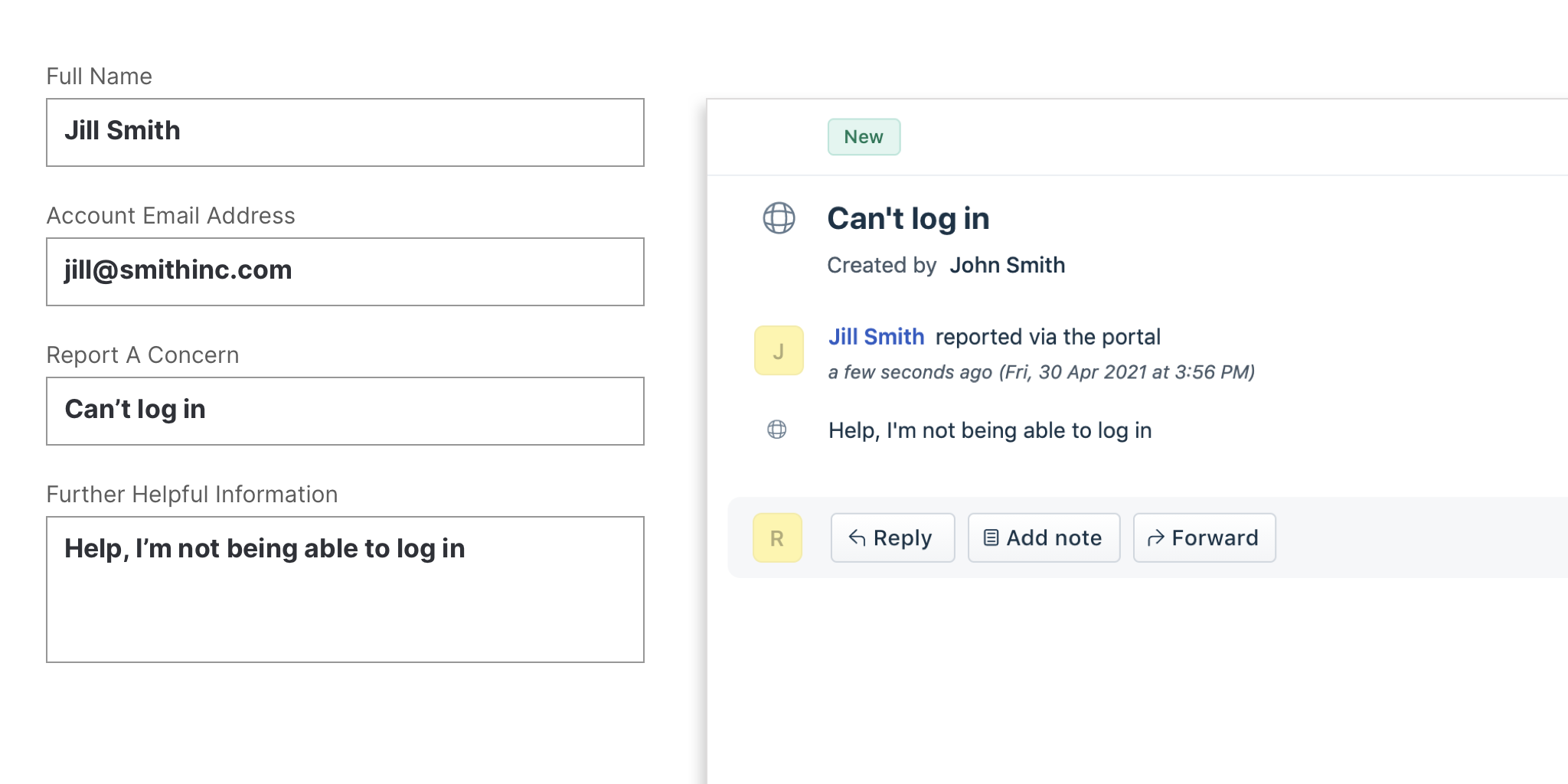 Freshdesk is a customer service support tool for managing customer issues in the form of support tickets. With the new Freshdesk plugin form submissions are turned into new support tickets, passing through their support request to Freshdesk and even their contact details.
To start using the Freshdesk plugin select an existing form within your Formspree account, or create a brand new form, and select Freshdesk within the Plugins view. Deeper integration can be done by following our full Freshdesk plugin guide in our help docs.
Using the Gorgias Plugin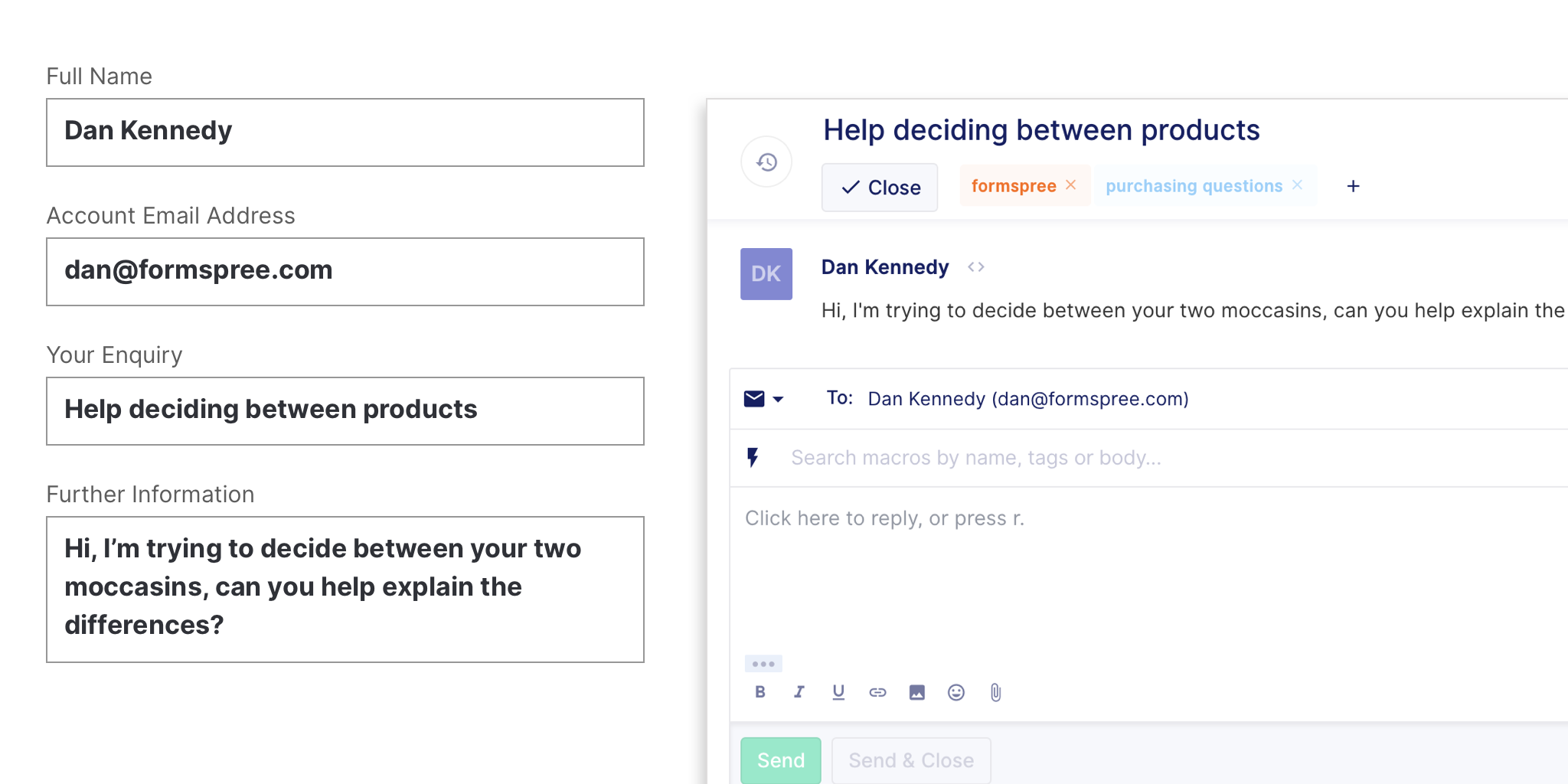 Gorgias is another customer service support tool that's great for using alongside online stores powered by Shopify, BigCommerce, Magento and others. The new Gorgias plugin will also turn new form submissions into customer support tickets as well as pass their contact details through.
To start using the Gorgias plugin select an existing form within your Formspree account, or create a brand new form, and select Gorgias within the Plugins view. Check out our help docs for a full guide on using the Gorgias plugin.
Mailchimp merge fields
With our recent updates it's now possible to bring additional information into Mailchimp from each form submission. Merge fields are an existing feature within Mailchimp, by naming additional form fields the same as your merge fields Formspree will attempt to match them when a submission is sent.

An example "SOURCE" merge field in Mailchimp
<

input

 

name

=

"source"

 

type

=

"text"

 

/>



An example field in a Formspree form
This is a great feature if you're looking to create a more personal experience in Mailchimp newsletters by capturing additional information in your forms.
For more information on using Mailchimp merge fields with Formspree check out our help docs.
HubSpot custom properties
As with Mailchimp merge fields, custom properties in HubSpot allows you to apply additional information to entries. With our recent updates it's now possible to populate that additional information. Input fields named the same as these custom properties will populate the corresponding custom property in HubSpot.
Want to try this for yourself? Check out our HubSpot help docs for more information and guidance.
Improved user experience
You may have noticed the Formspree UI evolving here and there in places. Alongside our features we're spending time to improve the interface so you can find and use our tools with more ease. We have more in store too, but we'll save that for another update.
We really hope you enjoy using our new features and plugins. As ever, we love to hear how you're using Formspree and any feedback you may have! Stay on form ✌️
---
Got Feedback?