Announcing Discord & Mailerlite integration
Connect any form with Discord or Mailerlite with our new Plugins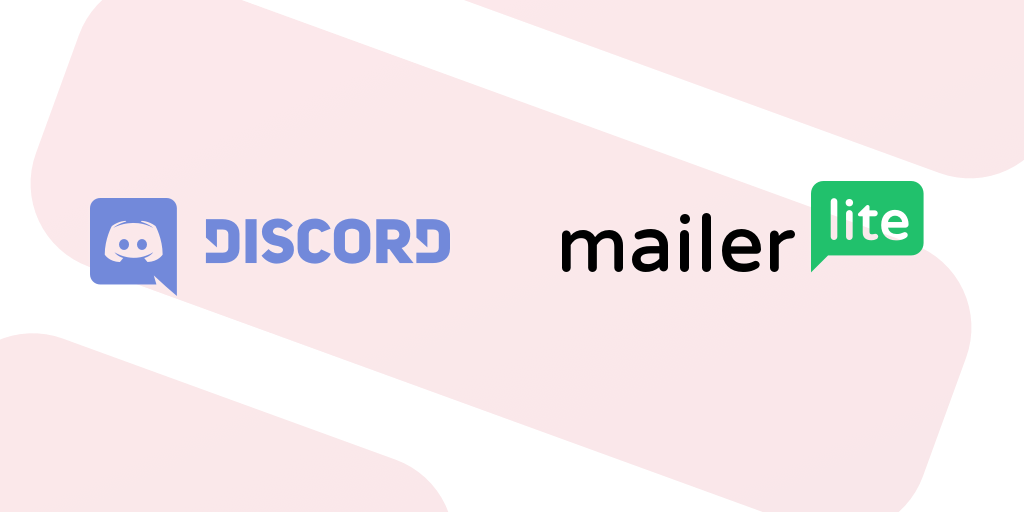 We've brought Discord and Mailerlite to our roster of form Plugins, allowing you to send form submission directly into your favourite chat app and create custom subscribe forms for your email subscriptions.
We're always listening to people that use Formspree on a regular basis, and taking on board their feedback. Discord and Mailerlite integrations have been the two of the most highly requested Plugins we've seen, so we're really excited to see you try them out.
Using the Discord Plugin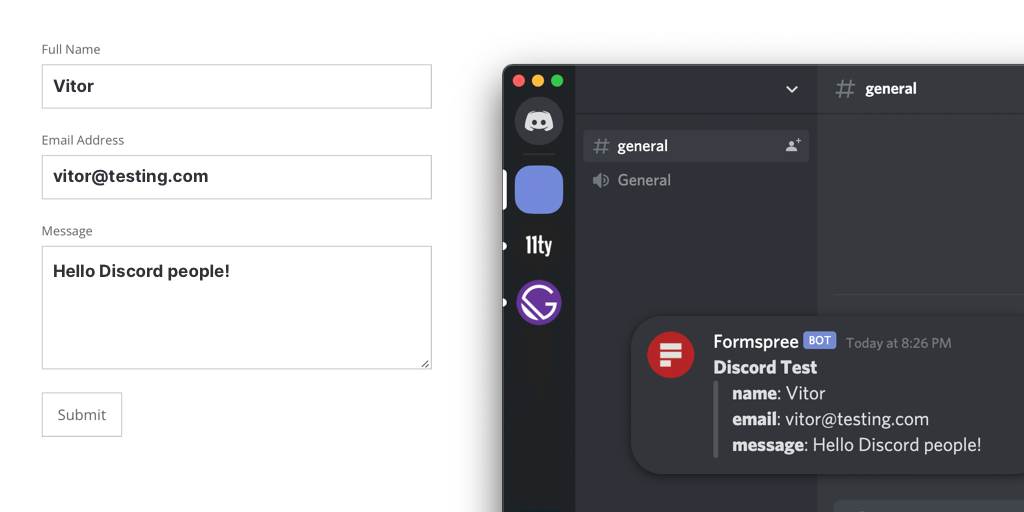 Select an existing form within your Formspree account, or create a brand new form, to collect submissions before using the Discord Plugin.

Next head on over to your Discord and navigate to Server Settings > Integrations. Create a new Webhook called "Formspree" and select the Discord channel you would like the form submissions to appear in. Discord will then give you a Webhook URL. Head back over to Formspree, locate your form and select the Discord option from the Plugins view. Copy the Webhook URL into the text field and click Connect.
Done! Next time someone makes a submission to your custom Formspree form you'll see that submission appear in your Discord chat channel. More extensive information can be found in our help guides, we also provide documentation on using Discord with our Formspree CLI.
Using the Mailerlite Plugin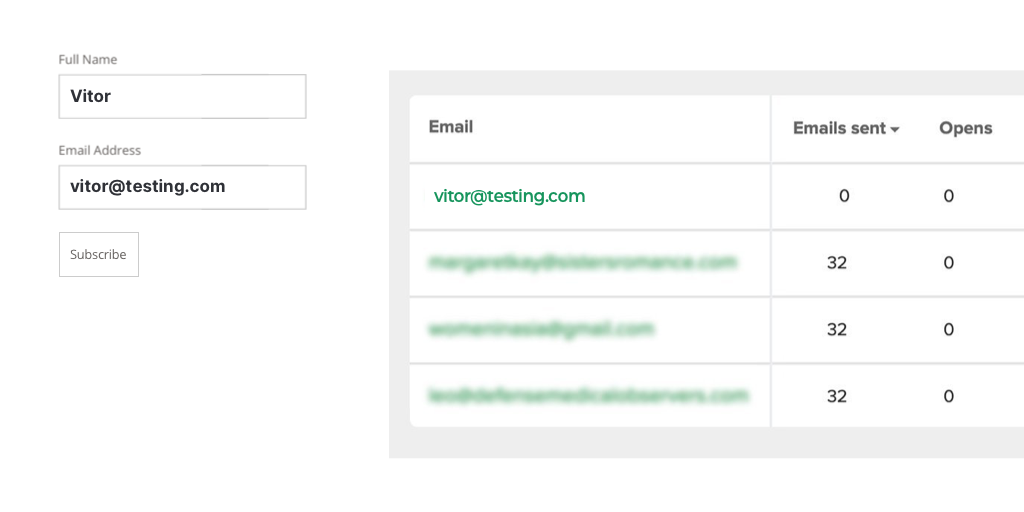 You'll need to create a new form to collect submission before using the Mailerlite Plugin, as well as be on our Gold or Platinum plans. You can find out more on our plans page.
For Mailerlite the newly created form will need a text field named email with the name attribute. Next go to your Mailerlite account and select Integrations from the account dropdown navigation. Click Developer API and copy the API key provided. Finally switch back to Formspree and your newly created form and select Mailerlite from the Plugin view. Copy the API key into the field shown and click Connect. From there you can set the subscription group and status.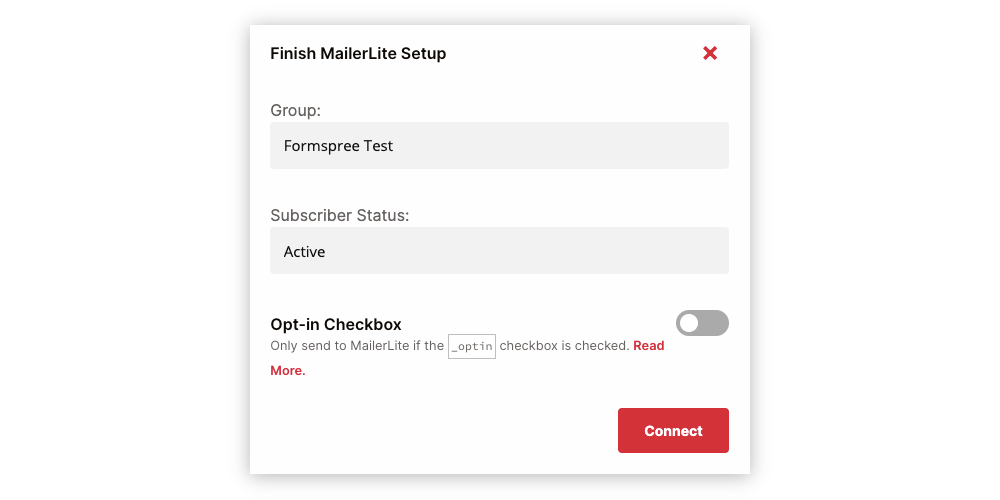 More information on using Mailerlite with Formspree, such as adding an opt-in checkbox and name field, can be found in our help guides.
We really hope you enjoy using our new Plugins, and as ever we love to hear how you're using Formspree and any feedback you may have! Stay on form ✌️
---
Got Feedback?